For Free Stock Market Tips
Trial give a Missed Call at
080 3063 6424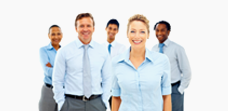 Weekly Nifty Trading View for the Week Feb 19, 2017 – Feb 26, 2017
View LIVE Commodity PRICE and Economic Calender Here
Events to watch this week
Upbeat US data fuel growth, inflation hopes

Yellen: Risky to wait too long to raise rates

Mnuchin confirmed as US Treasury Secretary

Greek bailout deadline in doubt
The Week ahead:
US markets are closed for President's Day on Monday, 20 February

China reports trade data on Tuesday, 21 February

Flash purchasing managers' indices are released globally on Tuesday, 21 February

Eurozone consumer price data is reported on Wednesday, 22 February

UK Q4 gross domestic product are reported on Wednesday, 22 February

US existing home sales data are released on Wednesday, 22 February
For the week,Global equities continued their advance on increasing evidence of improved US economic growth and rebounding inflation. Major US indices again notched record highs during the week, though bond yields held steady. Despite the strong data, the yield on the 10-year US Treasury note fell to 2.415% from 2.43% a week ago. Oil prices dipped, with West Texas Intermediate crude at $53.50 a barrel versus $54.10 last week and global Brent falling to $55.60 from $57.10. Volatility, as measured by the Chicago Board Options Exchange Volatility Index (VIX), edged up to 12 from 10.9.

NIFTY- 8,821.70
CRUDE OIL-Rs 3,607barrel
GOLD-Rs 29,355 gram
Rs/$-Rs 67.02

MARKET ROUND UP
Indian equity benchmark indices viz. the S&P BSE Sensex and the Nifty 50 index registered small gains in the week ended Friday, 17 February 2017 amid mixed global cues. However, the overall sentiment in the broader market was subdued during the week.
The Sensex rose 134.50 points or 0.47% to settle at 28,468.75. The Nifty advanced 28.15 points or 0.32% to settle at 8,821.70. The BSE Mid-Cap index fell 0.33% and the BSE Small-Cap index declined 0.98%. Both these indices underperformed the Sensex.
Key benchmark indices eked out small gains in what was a volatile first trading day of the week on Monday, 13 February 2017. The Sensex had risen 17.37 points or 0.06% to settle at 28,351.62, its highest closing level since 6 February 2017.

Key benchmark indices settled with small declines in what was a lacklustre session of trade on Tuesday, 14 February 2017. The Sensex fell 12.31 points or 0.04% to settle at 28,339.31, its lowest closing level since 10 February 2017.

Macro Economic Front:
On the Economic Front,India's industrial production declined 0.4% in December 2016 over December 2015, snapping strong 5.7% growth recorded in November 2016. The manufacturing sector's production declined 2% in December 2016, contributing to the overall decline in industrial production.

The all-India general consumer price index (CPI) inflation dipped to 3.17% in January 2017 compared with 3.41% in December 2016. The data was announced after market hours on Monday, 13 February 2017.

The monthly inflation data based on wholesale price index (WPI) rose 5.25% (provisional) for the month of January 2017 as compared to 3.39% (provisional) for December 2016 and minus 1.07% during January 2016. The data was announced during market hours on Tuesday, 14 February 2017.

India's exports rose 4.32% to $22.11 billion in January 2017 and imports rose 10.7% to $31.95 billion. The data was announced after market hours on Wednesday, 15 February 2017. The monthly trade deficit narrowed slightly to $9.8 billion.

Major Action &Announcement:
Tata Motors tumbled 11.13%. The company's consolidated net profit fell 96.22% to Rs 111.57 crore on 4.31% decline in total income to Rs 68708.48 crore in Q3 December 2016 over Q3 December 2015. The result was announced during market hours on Tuesday, 14 February 2017.

Sun Pharmaceutical Industries (Sun Pharma) rose 3.11%. The company's consolidated net profit fell 4.72% to Rs 1471.82 crore on 10.13% rise in total income to Rs 8034.81 crore in Q3 December 2016 over Q3 December 2015. The result was announced during market hours on Tuesday, 14 February 2017.

Dr Reddy's Laboratories (DRL) declined 2.01%. The company said it received an unfavorable ruling in a US court regarding a patent infringement case. The announcement was made during market hours on Thursday, 16 February 2017.

DRL announced that the United States District Court for the District of New Jersey issued its opinion regarding Helsinn Healthcare's patent infringement claims against the company's proposed palonosetron product, pursuant to a paper NDA under section 505(b)(2) of the Food, Drug and Cosmetic Act.

Cipla advanced 2.29%. The company announced that it has launched adult Hepatitis B vaccine in India. Under a co-exclusive agreement with Serum Institute of India (SII), Cipla will market the vaccine for adults while SII will market it for adults and children. The announcement was made during trading hours on Friday, 17 February 2017.

Adani Ports and Special Economic Zone (APSEZ) fell 4.37%. The company's consolidated net profit rose 25.82% to Rs 849.75 crore on 29.48% rise in total income to Rs 2429.56 crore in Q3 December 2016 over Q3 December 2015. The result was announced during market hours on Tuesday, 14 February 2017.

TCS wasup 0.48%. The company said that its board will meet on 20 February 2017 to consider buyback of equity shares. The announcement was made after trading hours on Wednesday, 15 February 2017.

Tata Steel was up 0.04%. The company said that the National Trade Union Steel Coordinating Committee (Steel Committee) in the UK announced that its members have voted to support the company's proposals, including the proposal to close the pension scheme in the UK to future accrual. The announcement was made after trading hours on Wednesday, 15 February 2017.

Global Front:
In Overseas Markets,Japan's economy slowed again in the final quarter of 2016, as feeble spending by consumers took the shine off a pickup in exports and business investment. Japan's real gross domestic product grew 1% on an annualized basis in the three months through December for the fourth consecutive quarter of expansion, the longest stretch of gains since 2013, according to Cabinet Office data released on Monday, 13 February 2017.

China's producer price inflation picked up more than expected in January to near six-year highs. China consumer inflation also rose more than expected, nearing a three-year high as fuel and food prices jumped, data showed on Tuesday, 14 February 2017.
In US, retail sales rose 0.4% in January, a faster pace than had been expected, while the consumer price index rose 0.6% in the month, the largest amount in four years, though this was largely due to a rebound in the price of gasoline.

Global Economic News:
US economy shows signs of strength
After a run of strong economic data from the United States, hopes intensified this week that the reflationary period underway since late 2016 would prove more durable than the four prior upturns during the current business cycle, which began in early 2009. January retail sales were a major bright spot, rising a better-than-expected 0.4%, while December sales were revised up 1% versus a previously reported 0.6% advance. Firmer consumer prices at both the headline and core level, buoyant manufacturing output and upbeat regional Fed manufacturing surveys—particularly the Philadelphia Fed's manufacturing index — which soared to a 33-year high — added to investor optimism.

Fed's Yellen reiterates case for rate hikes
After a string of strong economic reports, markets expect the US Federal Reserve to hike rates in the first half of 2017, perhaps as soon as next month's meeting of the Fed's rate-setting committee. In congressional testimony this week, Chair Janet Yellen said that it would be risky to wait too long to raise interest rates and that the committee would consider hiking rates in coming meetings. Yellen holds press conferences once per quarter, and the two rate hikes this cycle have both come at meetings that were followed by press briefings. Her next press conference is scheduled for 15 March, with another on 14 June.

Mnuchin confirmed as Treasury pick
US president Donald Trump's pick for treasury secretary, Steven Mnuchin, was confirmed by the US Senate this week and sworn into office shortly thereafter. Tax reform is expected to be Mnuchin's early focus with Trump unveiling his tax reform package in the next few weeks.

Greek bailout lenders at loggerheads
The International Monetary Fund and eurozone finance ministers remain at odds over the direction of the Greek bailout process. The two sides hope to iron out a deal early next week to allow the IMF to release €7 billion in aid to Greece ahead of European elections, which kick off next month. The creditors hope to keep Greece from becoming a campaign issue in elections in the Netherlands in March and in France in April and May for fear that the matter could further fuel an anti-European Union populist backlash. IMF and Eurogroup finance ministers have been unable to reach agreement on the IMF's proposal to grant Greece some level of debt relief. Without that relief, the fund says, Greece's debt is unsustainable.
GLOBAL CORPORATE NEWS
Comings and goings in Washington
It was an eventful week for appointees of President Trump. In addition to Mnuchin taking the helm at Treasury, the president accepted the resignation of his national security advisor, General Michael Flynn. Trump scrambled to nominate R. Alexander Acosta as labor secretary after fast food executive Andrew F. Puzder withdrew his nomination.

S&P 500 earnings on pace for back-to-back gains
With 75% of S&P 500 companies having reported (as of 15 February), aggregate earnings are up 5.2% year over year while revenues have grown 4.3%. According to Hedgeye Risk Management, if these trends hold up, the fourth quarter of 2016 will be the first time in two years that companies will have generated positive earnings for two straight quarters.

NEW 52-WEEK HIGH BSE (A):
| | |
| --- | --- |
| GAIL | 513.00 |
| HDFC BANK | 1450.00 |
| INDUSINDBK | 1364.30 |
NEW 52-WEEK LOWS BSE (A):
MAJOR WEEKLY GAINERS IN BSE A CATEGORY:
| | |
| --- | --- |
| CADILA HEALTHCAR | 23.06 |
| IIFL HOLDINGS | 13.52 |
| AIA ENGINEERING | 10.22 |
MAJOR WEEKLY LOSERS IN BSE A CATEGORY:
| | |
| --- | --- |
| SOUTH INDIAN BAN | -13.04 |
| INTELLECT DESIGN | -12.19 |
| BANK OF BARODA | -11.73 |


Eyes will be set on the certain US economic data releases are:
Monday (20 Feb)
US Holiday Market Closed
Tuesday (21 Feb)
PMI Manufacturing Index
Wednesday (22 Feb)
Existing Home Sales
Thursday (23 Feb)
Jobless Claims
Friday (24 Feb)
Consumer Sentiment

Fundamental Pick of the week:
Derivative Ideas Glenmark Pharmaceuticals Ltd For Target Rs. 980.00
After trading with bearish bias for over a week, GLENMARK posted decent recovery from day's low on 16th February and settled near day's high, indicating buyer's interest at current levels. Early signs of recovery are also visible on the daily chart. Considering all, we recommend buying this stock.

Recommendation
Buy Glenmark Pharmaceuticals Limited @ 926-930 Stoploss 905 Target 980

Indian Market Outlook:
Markets rebounded swiftly today and gained over half a percent. The upbeat trade deficit figure aided a firm start which was supported by select index majors. Mostly sectoral indices traded in line with the benchmark and ended higher. Besides, recovery in the midcap and smallcap space added to the positivity. We feel the consolidation is not over yet and its range has slightly broadened now. A decisive move above 8850 in Nifty will trigger further up move else range bound bias will continue. Amidst all, stocks are witnessing moves on both sides so traders should focus more on trade management and maintain a balanced portfolio. .

*The Union Cabinet approved the merger of State Bank of India and its 5 associate banks - State Bank of Bikaner and Jaipur (SBBJ), State Bank of Hyderabad (SBH), State Bank of Mysore (SBM), State Bank of Patiala (SBP) and State Bank of Travancore (SBT). The listed associate banks closed up 3-4.5%.

*Bharat Forge announced signing an agreement for a Joint Venture with Israel Aerospace Industries (IAI). Kalyani Strategic Systems (KSSL) and IAI signed the MoU during the Aero-India exhibition at Bangalore. Shares of Bharat Forge closed up 6%.

*Cadila Healthcare announced that the USFDA has inspected the company's Moraiya plant and did not issue observation (483) which meant that the plant met the manufacturing norms successfully. Shares closed up by 19.8%.

TECHNICAL VIEW:
| | | | | | | |
| --- | --- | --- | --- | --- | --- | --- |
| S3 | S2 | S1 | NIFTY | R1 | R2 | R3 |
| 8,690 | 8,745 | 8,775 | 8,821.70 | 8,877 | 8,933 | 8,969 |
Conclusion:
The NIFTY seems to be locked in a tussle spacing 8827-8715, that's around a 115 points. Index may now look for an immediate technical trigger to break this deadlock. Some correction towards 8640-8580 levels may set in, if prices break the low @ 8715 mark. In the medium term, the SUPPORT zone now shifts upwards to 8537, the 3 week LOW; followed by 8330, that corresponds to 5 week's LOW. On the other hand, If 8850 gets breached convincingly, upside to the July 2016 HIGH @ 8935 would be in contention.
Our Services
Quick Free Trial give us a missed call at
@ 080 3008 8464
Free Trial Form
Free Newsletter
Quick Free Trial give us a missed call at @ 080 3008 8464