For Free Stock Market Tips
Trial give a Missed Call at
083 0211 0055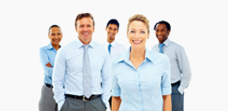 Q1. What are your services?
A. We provide Indian stock market recommendations (Intraday, Short term deliver and BTST /STBT) in both Cash, F&O segment and in Commodities segment based on Technical Analyses and Long term investment recommendations backed by Fundamental analyses. Check Fundamental research reports.
Q2. Is there any Free trial? If yes then how can I avail it?
A. Yes, we do give two days free trial and for that you have to fill "TRIAL REQUEST FORM".
Q3. Can I earn in Bearish/Down trend market?
A. If you strictly follow us then off course you can earn in bullish as well as in bearish market. We have strategies and expertise for all market situations.

Q4. Why Sharetipsinfo?
A. Sharetipsinfo provide all the information about stock market and will guide your investment in a better way. For more details please check WHY SHARETIPSINFO
Q5. What are your paid services? 
A. We offer different packages as per clients need. For details please visit PACKAGES
Q6. How can I Join Paid services or procedure to subscribe?
A. You can make payment by Cash, Cheque, Online transfer, Credit card. For more details visit How to join section
Q7. How to execute your tips?
A. Lets say tip is
Buy XYZ Above 281 stoploss 278 Target 286 (Cmp = 279.80)
Please note we have given you tip well in advance but you don't have to act fast you need to place your order strictly above 281 lets say 281.10 will be your triggering level. We strictly DON'T WANT YOU TO BUY STOCK AT 279.80. WAIT TILL IT REACHES 281.10.
As stock will be strong only above our mentioned level. Reverse is the case in Short sell call.
Q8. What is your success ratio?
A. A minimum of 85%-90% success rate is maintained at maximum point of time.
Q9. What will be the modes of tips?
A. We provide stock market tips by two modes:-
a. Instant SMS
b. Yahoo messenger
Q10. Do you recommend Short Sell Calls?
A. Yes, we do provide short sell calls.
Q11. Do you suggest when to book Profits or Exit?
A. Yes, we do give exit calls and alerts for book profit.
Q12. How much I can earn by following your tips?
A. It will vary as per individual and there capacity to buy stocks. However if you strictly follow our tips and trade on all tips we assure you that you will end up with very good returns.
Q13. Can I contact in market hours?
A. Yes, you can. We have a dedicated client handling team.
Full support will be there on Yahoo messenger from 09.00 AM to 12.00 AM
and Telephonic support from 09.00 AM to 12.00 AM,
Maximum time for query resolution is two minutes.
Q14. How to contact you?
You can contact us on following number:-
0129-4018445  or can drop us an email at contact@sharetipsinfo.com
For Fax – 0129- 4019311 
For Our complete address please visit CONTACT US. 
Our Services
Quick Free Trial give us a missed call at
@ 083 0211 0055
Free Trial Form
Free Newsletter
Quick Free Trial give us a missed call at @ 083 0211 0055