For Free Stock Market Tips
Trial give a Missed Call at
083 0211 0055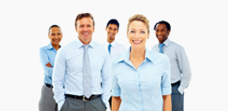 Sharetipsinfo provides live Indian stock market recommendations on your mobile phone via Instant SMS and on Whatsapp with Live one on one Support.
We are SEBI registered Investment Adviser : INA100009141
Sharetipsinfo is one of the leading tips provider in India. We have a specialized team of stock market analyst who study market daily, infact minute after minute. We don't mind whether market is bullish or bearish as we know how to deal with both of these in best way. Work as per our strategy and recommendations you will stay in profit.
Our Motto
As sharetipsinfo.com has a team of best analyst , so we want people to invest money in Indian market that too with minimum risk. We are here to help you to earn more money in short time by investing or trading in market with our best gathered information from our expert's. Our flexi packages have so much choice to choose from packages as per your requirement.
Mission Statement
Our mission is to provide practical and educational resources which will encourage everyone to be proactive regarding their financial needs and situations, whatever it may be; to help them how to begin to take control of both their short and long term financial circumstances for the benefit of themselves.
Why Sharetipsinfo?
1. To keep our client well informed and updated on the latest in Indian Share Market for same we have started discussion board too where investors and traders can share there views and we have also launched Live stock market commentary.
2. To adopt strategies that involve low risk and high return.
Help Us To Do Better
Please let us know how can we make website better? What information you are looking for your financial needs? Help us to serve better. Mail us your response at SHARETIPSINFO
To Know how Sharetipsinfo can help you Please visit Why Sharetipsinfo
To Know About our Packages Click here
Click here for Indian stock market tips
Our Services
Quick Free Trial give us a missed call at
@ 083 0211 0055
Free Trial Form
Free Newsletter
Quick Free Trial give us a missed call at @ 083 0211 0055