For Free Stock Market Tips
Trial give a Missed Call at
083 0211 0055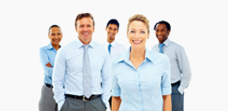 Diamond Special Package
Now you can experience something truly Special and Exclusive! Join the exclusive member group for a service fine-tuned for your Profit.
Package Features:
1. Valid for exclusive group of 200 customers only*
2. Premarket View with Nifty Support and Nifty Resistance.
3. Exclusive Calls*
4. Segments Covered: Equities, FNO, NIFTY, OPTIONS, MCX & NCDEX.
5. 90-95% accuracy assured.
6. Exclusive RM Support
7. Service Delivery via Telephone*, SMS and Online through Yahoo Messenger.
Few FAQ About This Package
Why this service will work for you?
Every RM will only be entitled to serve 10 customers in a month. All Calls delivered will be scrutinized and assessed by your appointed RM before delivery to ensure highest quality in terms of research and customer service experience.
What kind of tips/recommendations will I receive?

You will receive 1 TIP/recommendation INTRADAY. Calls will cover all market segments and you will receive the CALL which has been judged to be perfect as per Technical Analysis. You will also be given 1 mobile number which would be a direct line to your RM through which some CALLS will be provided if momentum is observed.
How much investment is required?
Minimum Investment required is Rs 1 Lac. For more details you can contact us.
Who should avail this package?
You should choose this exclusive service IF you're a
HNI Individual
Safe Trader
Volume Trader
Investor who is focussed only on Results.
Fund Manager/Portfolio Manager/Wealth Manager
Basically if you want maximum returns with minimum risk you should opt for this service.
Our Services
Quick Free Trial give us a missed call at
@ 083 0211 0055
Free Trial Form
Free Newsletter
Quick Free Trial give us a missed call at @ 083 0211 0055