For Free Stock Market Tips
Trial give a Missed Call at
083 0211 0055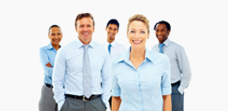 Equity segment is also known as Cash segment. Equity trading is quite popular in Indian stock market as in Equity segment traders and investors can buy any number of shares depending upon their budget and risk appetite.
What to expect from Equity Package or Silver Cash Package:
In Equity trading package around 3-4 stock trading tips will be delivered everyday covering:-

Premarket Nifty Support and Nifty Resistance levels.
2-3 Intraday equity trading tips.
1 Delivery cash tips for short term or Medium term as per market situation.
1 Buy today and sell tomorrow (BTST) recommendation
Why to go for Silver cash package or Equity trading package:
High accuracy of 85% and above is maintained on monthly basis. You can check Past Results
All tips are provided in Live market hours with advance levels so that you can enter easily.
At a time only 1 or at maximum 2 positions are open.
Clear entry level, stoploss level and target level are mentioned.
We clearly mention in advance if equity trading tip is intraday or is for delivery.
Premium SMS Servers are used for instant delivery of message
All services are provided by SMS and on Yahoo messenger
Complete support on telephone, sms and on Yahoo messenger is provided during and after market hours too.
Delivery recommendations are backed by fundamental research reports also.
Minimum fund requirement for this package is 20 Thousand.


Monthly
3 Months
6 Months
1 Year
Fee
4200
11340
20160
35280
Equity trading tips package delivers all equity market tips covering NSE and BSE.  All stock tips under this share market trading package are mostly equity tips intraday and other cash tips.  Equity traders can avail cash tips for huge success in Indian stock market. Trade with Sharetipsinfo for sure success.
Our Services
Quick Free Trial give us a missed call at
@ 083 0211 0055
Free Trial Form
Free Newsletter
Quick Free Trial give us a missed call at @ 083 0211 0055