For Free Stock Market Tips
Trial give a Missed Call at
083 0211 0055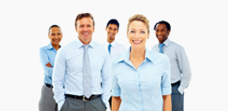 Growth stock selection
Click here to Enjoy Live SHARE MARKET Commentary and for NSE & MCX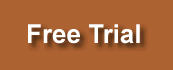 Get Live Commodity TIPS with 85% Accuracy
Growth stocks are shares of companies that are expected to grow at a faster rate than the overall market. They are often smaller companies with new or innovative products or services. Growth stocks can be more volatile than other types of stocks, but they have the potential to generate higher returns over the long term.
Here are some unique tips for selecting growth stocks:
Look for companies with a strong competitive advantage. This could be a unique product or service, a proprietary technology, or a strong brand name.

Identify companies that are operating in growing industries. This could include industries such as technology, healthcare, and consumer discretionary.

Invest in companies with a strong management team. The management team should have a track record of success and a clear vision for the company's future.

Analyze the company's financials. Look for companies with strong revenue growth and profitability.

Beware of overvalued stocks. Just because a company is growing rapidly doesn't mean it's a good investment. Make sure to pay a fair price for the stock.

Here are some unique factors to consider when selecting growth stocks:
ESG factors. ESG factors stand for environmental, social, and governance factors. These factors are becoming increasingly important to investors, and growth companies that are leaders in ESG are likely to outperform their peers in the long term.

Moats. A moat is a sustainable competitive advantage that protects a company from competition. Growth companies with strong moats are more likely to generate consistent earnings growth over time.

Disruptive technologies. Disruptive technologies are new technologies that have the potential to revolutionize an industry. Growth companies that are developing or using disruptive technologies are well-positioned for long-term growth.

It is important to note that growth stock selection is a complex process, and there is no guarantee that any stock will outperform the market. However, by following the tips above, you can increase your chances of success.
Here are some additional tips for selecting growth stocks:
Do your own research. Don't just rely on the advice of others. Take the time to learn about the companies you're considering investing in.

Be patient. It takes time for growth stocks to mature and reach their full potential. Don't expect to get rich quick.
Diversify your portfolio. Don't put all your eggs in one basket. Invest in a variety of growth stocks to reduce your risk.
Get Live Commodity TIPS with 85% Accuracy
Download Sharetipsinfo APP for Stock Market Tips and Commodity Tips
Click here for Indian stock market tips
Our Services
Quick Free Trial give us a missed call at
@ 083 0211 0055
Free Trial Form
Free Newsletter
Quick Free Trial give us a missed call at @ 083 0211 0055