For Free Stock Market Tips
Trial give a Missed Call at
083 0211 0055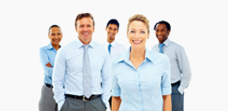 Share trading tips and tricks for new investors in the stock market
Click here to Enjoy Live SHARE MARKET Commentary and for NSE & MCX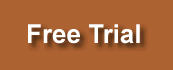 Bloomberg, a leading financial news institution has ranked India as the top performing Asian stock market in the world. Does it mean anything to domestic investors? It implies a lot for a country where a majority of the population consists of young citizens with reliable sources of income. As the eighth month of the year is about to pass by the past events of the year that made and broke the stock market tally in and reveal that the Indian stock markets have shown great resistance to uncertain economic conditions. The ongoing economic crisis in other parts of the world has not affected the investor sentiments of India where stock markets are witness a steady increase in fresh investments coming through retail investors.

It seems that most of the Indian population has found an assertive answer to why to invest money in Indian stock market. The Indian stock market indices like nifty and Sensex saw a gain of 29.3% and 28.7% respectively during the year which is more than an assurance for the future growth stride of the Indian economy. Even for foreign investors there have been significant returns in the form hedging transactions that stood the test of currency exchange rate fluctuations.

Until August 20th the nation's monsoon shortfall s estimated to be 18%. Going by the current weather forecasts Indian economy seems to be having dull days ahead as the shortfall is expected to further increase substantially. However, with the service steadily growing there is no chances of major impact on the economical climate unless another wave of global recession onsets. The present government which is fast rewriting the existing rules of public administration has also given great hopes to investors. The labor oriented government initiatives will have long-term multiplier effects on the economy and will help it survive an aftermath of a serious failing of the monsoons.

When the Federal Reserve reserved its thoughts on asset purchase program during 2013, it eclipsed the investor sentiments to a large extent and sent them reeling under pressure. However, things have changed this year as we see politics and economics go hand in hand to create a better future for emerging economies. For someone who is asking as to why to invest in Indians stock market, the answer is simple – there is no better stock market where economic conditions show so much resilience to uncertain economic climate and possibilities of economical growth. The newly appointed Indian prime minister within two years of assuming power has already made huge strides in winning the accolades and trade agreements with his foreign counterparts. Indian investors can definitely look forward to days where there will drastic improvement in trade statistics and negated business risk.  
Our Services
Quick Free Trial give us a missed call at
@ 083 0211 0055
Free Trial Form
Free Newsletter
Quick Free Trial give us a missed call at @ 083 0211 0055