For Free Stock Market Tips
Trial give a Missed Call at
083 0211 0055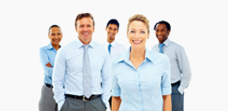 In Indian stock market Nifty future is traded in NSE that is National stock exchange of India. Nifty can be traded in Nifty future and in Nifty option too. Nifty is quite volatile so Nifty traders are generally expected to trade as per market direction.
What To Expect From Nifty Future Tips Package Or Nifty Special Package
In Nifty Special package We will provide only Nifty and Nifty option(CE and PE) tips.
Features:-
Premarket View with Nifty Support and Nifty Resistance
Mid-market Intraday – 1-3 Nifty or  Nifty Options tips
Positional Future - 1 Tip either in Nifty Future or Nifty options
BTST or STBT
Why to go for Nifty future tips package or Nifty special package:
1. Nifty future is volatile but we assure high accuracy in it. Check PAST
2. Best package for traders who trades only in Nifty and are focused only on Nifty trading
3. All Nifty trading calls are also given in advance by sms and on Yahoo messenger
4. All Nifty trades are done with clear entry level, stoploss and target level
5. Hedging strategic calls are also given in this package to minimize risk and maximize profit
6. Exit calls are provided as per requirements
7. Positional calls are highly accurate
8. Market trend is also provided with very strong levels in between market hours too.
9. Intraday profit of 50-60 points is Targeted in this package
10. Minimum suggested capital is Rs. 60,000.

Nifty tips recommended under Nifty option tips package includes Nifty trading tips, Intraday Nifty tips, Bank nifty tips, Nifty future tips and various other live Nifty trading tips and ideas. This package keeps Nifty trader's one step ahead of other traders as under this package Nifty traders get clear market trend on regular intervals.
Our Services
Quick Free Trial give us a missed call at
@ 083 0211 0055
Free Trial Form
Free Newsletter
Quick Free Trial give us a missed call at @ 083 0211 0055