For Free Stock Market Tips
Trial give a Missed Call at
083 0211 0055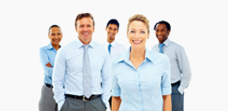 Stock option tips and Nifty option tips are covered in exclusive Option trading package. Option trading is referred as one of the low risk high return package which requires less investment in the stock market and offers greater returns. Globally option trading is the most popular form of trading.
What to expect from Options Hedging Tips Package:
In Option hedging trading package you will get low investment High return stock option and Nifty option trading tips.
Features :-
1. Premarket View with Nifty Support and Nifty Resistance
2. Live 3-5 option hedging trading tips in weekly during market hours
3. As per market situation Positional trading tips will be provided in options.
4. Complete 24*7 telephonic and Whatsapp Support
5. Mostly calls will be holding for 0 days to 5 days period.
6. All calls by SMS and Whatsapp
This is sure shot package where probability of loss is very less as we will Hedge our positions and it needs huge expertise in generating calls like this.
Why to opt for Options Hedging Tips Package:
High accuracy of 90% and above is maintained on monthly basis. You can check Past Results
Dedicated and exclusive package for option traders which covers Nifty call, Nifty put, Stock call and stock put.
Most traders are of 0-5 days holding.
One or maximum two open positions at a time.
Offers very high returns if option trading tips are followed properly.
All options hedging tips will be provided with clear entry and exit levels.
Minimum trading capital of Just Rs. 75000 is required.
Instant delivery of Option hedging trading tips by SMS and WhatsApp
Complete support on telephone, sms and on whatsapp is provided during and after market hours.
One of the highly recommended packages

Option hedging trading tips package includes Option tips of stock options and Nifty options. Free option tips demo facilitates option traders to check various Nifty option tips and stock option tips delivered under this call option and put option package.
Our Options Hedging package is a must have package. Highly recommended for serious traders
Our Services
Quick Free Trial give us a missed call at
@ 083 0211 0055
Free Trial Form
Free Newsletter
Quick Free Trial give us a missed call at @ 083 0211 0055