For Free Stock Market Tips
Trial give a Missed Call at
083 0211 0055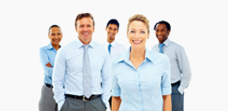 Why patience can help you make good profit from stock market
Click here to Enjoy Live SHARE MARKET Commentary and for NSE & MCX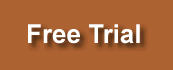 In every walk of our lives it is very important for any individual to be patient. And as a matter of fact stock market investment also demands much of the patience from the investor. A patient investor is always wise as because he has a lot of time to think for the future and he also is able to take the right decision because his mind is set to be cool and proceed. The stock market is one of the most easy and convenient sources of earning money.
Stocks are a part of almost every investment portfolio and therefore can be considered to be as a tool for building maximum wealth in the long run. Investing in the stock market is thereby increasing at a constant pace and investments in stocks markets are now a day not only limited to the rich or the higher class society but even the middle class and average people are also involved in the stock market investment. Now a day owning shares is easy for everyone unlike before. You should try to understand why patience can help you make good profit.
Does luck play any role?
However if one is planning to invest, he or she should never depend on your luck to get returns out of it. It is important make a good amount of research of the market.  There are many people who believe that the money invested will be lost but there is nothing as such. There are quite a few points which in any case should be kept in the mind for any kind of investment. The first of which is that of research which is to be done right in the beginning. Without going through a proper research it will not be possible for any investor to carry out the investment process. The next point is to earn knowledge of the market situation let it be the past or the present.
The knowledge can be earned by a good study of the share market. The study is very necessary as because it will help the investor take a glimpse of the whole market. Then is the investor's interest which also plays an important role in the investment process. In the investment process it is the most important task to take the right decision and to take the right decision one has to have the caliber. Although most of the investor has in them the caliber but not all of them has patience in their minds. Therefore studying the above particulars we can well understand that in the process of the investment in the stock market there are few things which has to be done to succeed but the most important thing that is to be give much of the priority is that of the patience.
Have good patience
A patient investor is a wise one as we have known before. Being patient can help an investor to cool his mind even in the hard situations. A patient investor can take wise decision which will prove to be fruitful if not today then some other day. Market is such kind of intangible thing which is predictable but cannot be taken granted at the same time. While bad situation of the stock market many stock investors lose their patience and to not lose their money they tend to sell their stocks or shares in the price of no profit and no lose.
This can sometime prove to be wise but in many cases it is a factor of impatience. A patient investor would rather wait for some time and think and then would come to a point of taking decisions. Patience can also be appreciated in earning profit when there is a long spent of downfall of the market beard, because a patient investor will wait for the right time to reach up to a decision which will prove to be right. So you have now known why patience can help you make good profit.
Our Services
Quick Free Trial give us a missed call at
@ 083 0211 0055
Free Trial Form
Free Newsletter
Quick Free Trial give us a missed call at @ 083 0211 0055