For Free Stock Market Tips
Trial give a Missed Call at
083 0211 0055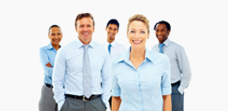 Bombay Stock Exchange
Click here to Enjoy Live SHARE MARKET Commentary and for NSE & MCX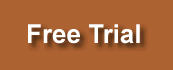 Bombay Stock Exchange
The Bombay Stock Exchange or BSE as it is most popularly known is the oldest stock exchange in Asia. In terms of listed companies (4, 800 by August 2007), the Bombay Stock Exchange is the biggest in the world. Being located at the Dalal Street in Mumbai, the stock exchange enjoys the benefits of the financial capital of India. The stock exchange was established in the year 1875 as "The Native Share & Stock Brokers Association." Bombay Stock Exchange is the first stock exchange in India to obtain permanent recognition from the Government of India under the Securities Contracts (Regulation) Act, 1956. The earlier the exchange was operated as the Association of Persons, it is now incorporated under the Companies Act, 1956. In October 2007 the market capitalization of the companies listed on the BSE was US$ 1.61 trillion that have made it the largest market in the South East Asia in terms of market capitalization.
The exchange is managed professionally under the direction of its Board of Directors that is made of eminent people from the industries and commerce and headed by the Managing director and CEO. The Board formulates all the strategies and keeps an over all control on the functioning of the exchange. The policy of the exchange has been formed to ensure optimum integrality and transparency in the processes. The Bombay stock exchange has nation presence in around 417 cities and towns in India. The exchange has been providing the investors an efficient market for trading in equity, debt instruments and derivatives.
The BSE SENSEX that is also called the "BSE 30" is made of thirty scripts. The index is followed extensively in Indian capital market and it is regarded as the index of the Indian capital market. The Bombay Stock Exchange is the eminent stock exchange in India and the SENSEX of this exchange is recognized and followed all over the world. The exchange has played a pivotal role in shaping the capital market in India. The companies that are listed in the BSE index have been changed only a few times and they account for about one-fifth of the total market capitalization of the Bombay Stock Exchange. Though the SENSEX is the primary and the most widely accept index of BSE there are few indices as well, including BSE 500, BSE 100, BSE 200, BSE PSU, BSE MIDCAP, BSE SMLCAP, BSE BANKEX, BSE Tech, BSE Auto, BSE Pharma, BSE FMCG, BSE Consumer Durables and BSE Metal.
Our Services
Quick Free Trial give us a missed call at
@ 083 0211 0055
Free Trial Form
Free Newsletter
Quick Free Trial give us a missed call at @ 083 0211 0055